Why cookery schools need to 'green up'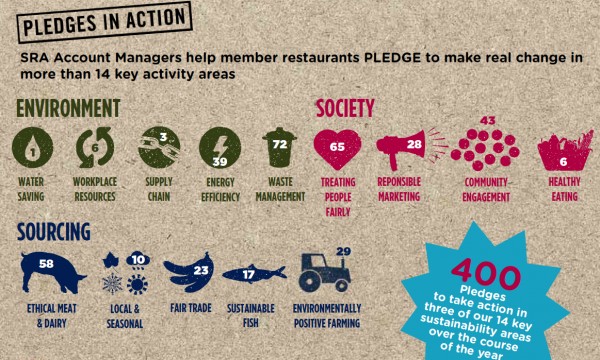 (via Looking to Cook)
Looking to Cook has featured us in its apt article about why cookery schools need to think and act sustainably. The Sustainable Restaurant Association (SRA) has been instrumental in helping us forward, and we are proud to be the first cookery school to obtain an SRA Sustainability Rating, achieving a Three Star rating in March this year.
The SRA has helped Cookery School in all three of the SRA's key areas – Sourcing, Environment and Society. It now uses eco cleaning products exclusively, all its napkins, hand towels and blue roll are recycled, it has switched to organic and Fairtrade sugar and now has all its food waste collected, none of it going to landfill.

As a result of the recommendations made in its rating report Cookery School will be working with the SRA to make further improvements, like gaining Marine Stewardship Council (MSC) Chain of Custody certification to show that it is part of a fully sustainable seafood supply chain, and installing energy smart meters to help reduce use.
Category
Sustainability